Sea of Oil focuses on places where oil, gas, and petrochemical industries are embedded, tracing visual and narrative social cultures. Gathering stories and objects through personal exchanges with industry workers and their families, Sea of Oil looks at how oil and gas cultures intersect with everyday life, as we are faced with massive, global climate change.
In 2015 I relocated to Houston, Texas, where nearly everyone has ties to oil and gas, and began collecting and photographing corporate safety program related objects, and also videotaping massive sites of industry from car, kayak and airplane in Southeast Texas for context. In addition I am interviewing industry workers and their families, and creating transcripts from these interviews. Tellingly, many interviewees prefer that they and their companies remain anonymous in the project.
Sea of Oil (Aramco/Texas City), 2016
NTSC SD color video with sound
Excerpt: 04:20
Duration: 07:36
Performed live at the University of Houston, April 2016. Letters read aloud were written by an engineer living in Saudi Arabia during the 1973 oil crisis. Footage is of of Texas City. Screened at Aurora Picture Show Extremely Shorts Festival, May 2017.
Safety Swag
Swag is routinely given to oil and gas workers as rewards after company safety trainings and celebrations of safety achievements. The objects convey working class puns, made for those who daily put their lives on the line to benefit the rest of us.
As an artist, I am interested in sociology and anthropology, and am thinking of the photographs I am making as a tool to study the material and visual cultures revealed through these items. These safety objects are useful items made to blend into domestic space in the home. While these brightly colored objects are cheerful, the safety boasts and warnings they convey belie very real possibility for industrial accident. Interestingly, most of these objects are made in China using plastic nurdles, which is the same raw plastic material that is generated at some plants where these safety objects are distributed.
Architecture
Buildings, signage, and infrastructure in the region celebrate industrial oil related forms — onshore and offshore drilling rigs, pipelines, and refining structures. Oil and gas form a visual identity signifying the region.
Writing
Report from Houston, Settlers + Nomads, 2017
Report from Houston, Settlers + Nomads, 2016
Context
Links to definitions and related sites of interest:
t.e.j.a.s. – Texas Environmental Justice Advocacy Services
Rex Tillerson, Secretary of State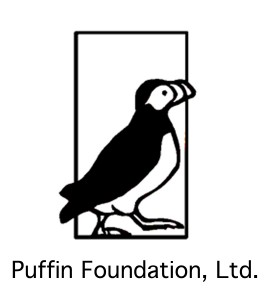 Funding has been made possible by the Puffin Foundation.  This project is also made possible with the support from The Idea Fund. The Idea Fund is a re-granting program administered by DiverseWorks, Aurora Picture Show, and Project Row Houses and funded by The Andy Warhol Foundation for the Visual Arts.